We all know the importance of budgeting and saving our money. But keeping on top of your finances can have a major effect in your life, both physical and mental.
Save yourself from stress by trying the best budget apps to help in monitoring and tracking your expenses and make the process more streamlined (are dare we say, fun).
Best Apps to Manage Your Budget
One of the most important financial skills for you to master is budgeting. Understanding the budgeting process can help achieve financial freedom and a life with less stress. To get you started, here are some apps that allow you to handle income and savings effectively.
Your Bank's App
Major banks in Australia have created apps designed to help their customers save money. Some of these apps have features where purchases made with your transaction account are rounded up and the extra amount is transferred into a linked savings account.
To make it even more efficient, you can also arrange to automatically transfer part of your salary to your savings as soon as you receive it. The rest of it can then be spent as you like.
Good Budget
The Goodbudget app uses what is known as the envelope system. The idea for this system is to split up your money into different physical envelopes, with each representing a purpose such as rent, groceries, or savings.
Using the Goodbudget app, you can create virtual envelopes for your spending and regular bills. You can only spend the cash from the designated envelope based on their purpose. This could be a simple way to budget, however, you cannot sync the app to your bank account.
Goodbudget offers a free version as well as a subscription version, which gives you access to additional features such as unlimited envelopes and the ability to sync the app with other devices.
Best Apps for Tracking Your Spending
Money tracking is one of the best ways to get a fuller picture of what comes in and out of your account. Being aware of how much you spend will provide you with a reality check and set you on track to your financial goals. Here are some finance apps to help you manage your spending and expenses.
PocketBook
Once linked up to your bank accounts, the Pocketbook app automatically tracks your expenses and bills and sorts them into accounts such as groceries, shopping, and transport. You can set up a budget for each category and the app will inform you if you're getting close to your limits.
Pocketbook can also send you notifications for upcoming bills or monthly payments. You can also link up your super and investment accounts to the app.
MoneyBrilliant
MoneyBrilliant is also a budgeting app allowing you to track and categorise your spending. The app shows you all your assets and liabilities such as bank accounts, credit cards, investments, properties, super, loans, and insurance. Using this information, you can then calculate your net worth and get a clearer picture of your finances.
With MoneyBrilliant, you can create budgets, get notifications for upcoming bills, and utilise tools to help you save for your goals like buying a home or saving for retirement.
MoneyBrilliant offers a free plan which gives access to basic tools for budgeting and spending. It also offers a subscription plan which gives you access to additional features, such as a tax deduction tool and income and expenses comparison tool.
Best Apps for Making Money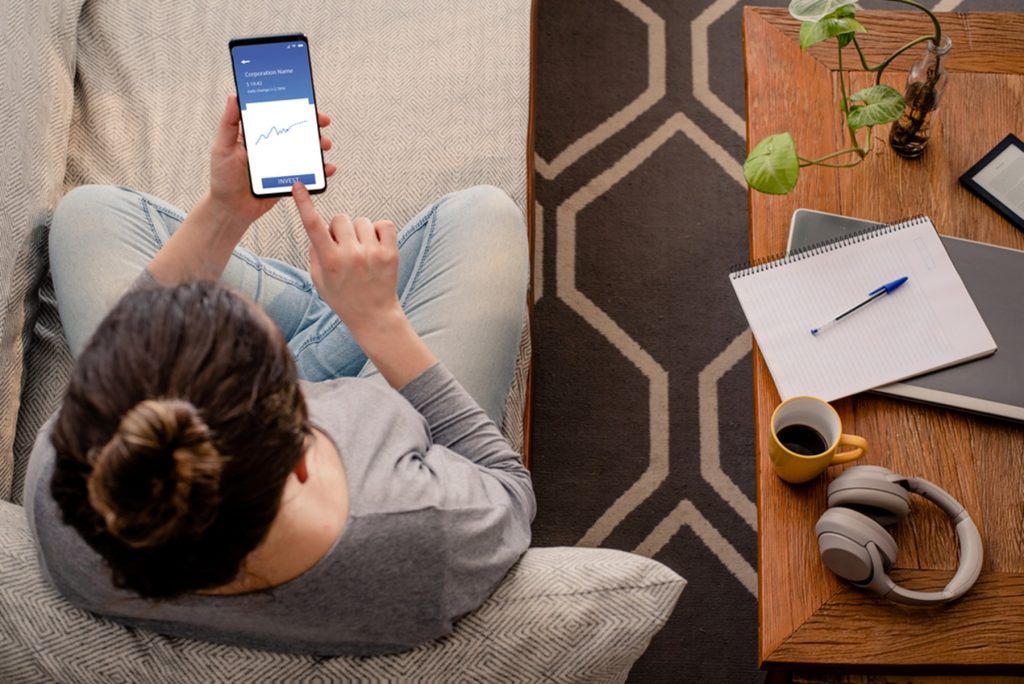 Once you've got your budgeting and tracking apps in order, you could then look at investing some of your savings. Why not make money this time via other apps? Here are the best of such that will allow you to invest money or make more!
Raiz Invest
Raiz Invest, formerly known as Acorns, is a micro-investing app that helps you save and invest by automatically depositing your spare change into a diversified portfolio of stocks and bonds.
As a financial management strategy, Raiz uses 'diversifying' by mixing different assets within a single portfolio, spreading your investment across hundreds of Australian and international companies, corporate bonds, and government bonds.
There are fees involved with this app and you need to pay tax on your capital gains.
Letgo
The Letgo app was created to help make secondhand shopping simpler, quicker, and more fun. With Letgo, you can buy and sell used stuff such as clothing, electronics, and cars.
Simply list what you want to sell and make money. You'll also find a wide selection of used books, furniture, and sports equipment you can buy.
Negotiate a deal with the sellers and buyers using Letgo. The app offers verified user profiles, ratings and reviews, and in-app chat to help you do it safely.
Letgo also chooses the listing with the best chances of selling and will be featured for 24 hours. Your listings will have a chance to achieve maximum visibility to reach more potential buyers in your area.
Octopus Group
With the Octopus Group app, you can complete surveys and receive cash rewards for your opinions. Octopus Group offers between 80% to 400% more cash rewards than any other survey panel company in Australia.
When using the app, you will be notified as soon as surveys become available. The surveys get filled quickly, so you need to complete the survey as soon as you get your notification.
Additional Finance Apps To Make Life Easier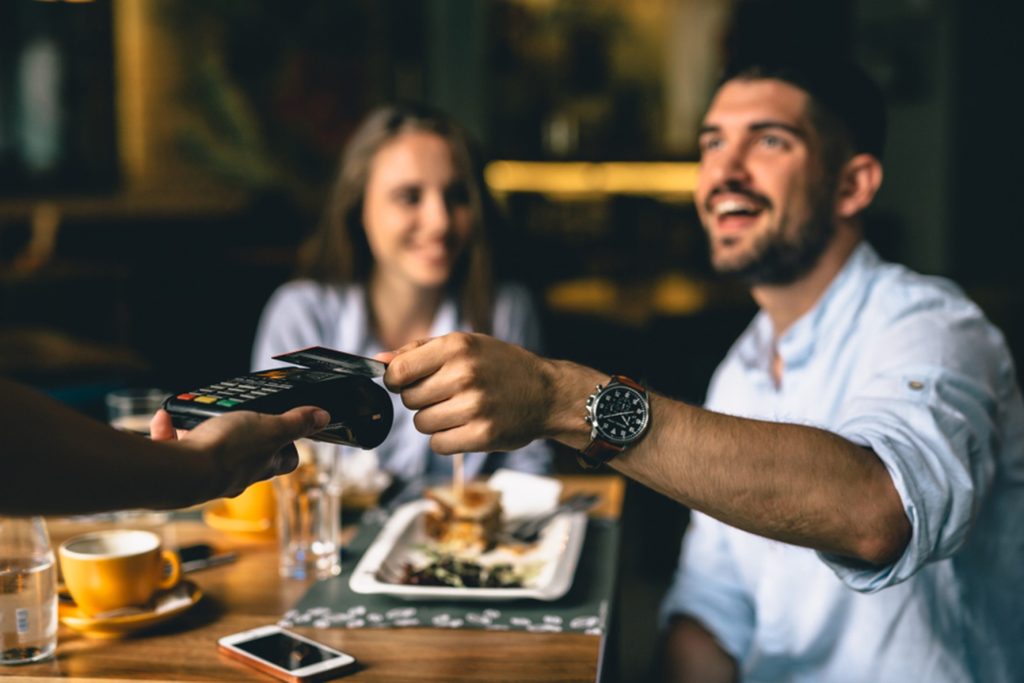 The following apps may not fit the categories above, but they can still be very useful to make budgeting and saving much easier.
SplitWise
Splitwise is a bill-splitting app. It is the best way to share bills and IOUs, and keep track of shared expenses. The app figures out each person's share of a bill, which is useful for shared houses or groups of friends.
The Splitwise app can also show you how much money you're lending to others or how much you owe them. You can view your balances on your smartphone, track spending trends, and set up email reminders, among other features.
Splitwise is free to download, although there are in-app purchases for 'pro features', which include the ability to save default splits, currency conversion, and no ads.
Moreover, to use the app within your group, everyone is required to download the app individually.
Australian Taxation Office (ATO)
The Australian Taxation Office (ATO) app allows you to manage your tax and super affairs. A myGov account linked to the ATO is required.
Using the ATO app's myDeductions record-keeping tool, you can keep your tax records on-hand and share them with your tax agent. The record-keeping tool allows individuals and sole traders to keep track of general, work-related, and sole-trader deductions in one place during the income year. It's also helpful, as it displays the money in your superannuation account, as well as any outstanding government debt such as HELP debt.
Do you need cash to make ends meet? In these situations, Quickle's Payday Loans are just what you might need.
Simply fill out the online application form. Once we found you a suitable lender and finance solution, your funds arrive into your account as quickly as possible, on the same day upon approval. Apply now!
Disclaimer: Please be aware that Quickle's articles do not replace advice from an accountant or financial advisor. All information provided is intended to be used as a guide only, as it does not take into account your personal financial situation or needs. If you require assistance, it is recommended that you consult a licensed financial or tax advisor.