There's no better feeling than coming home from work to see your beloved pet waiting for you by the door. Whether you're a lover of dogs, cats, or something more exotic, pets provide companionship and a deep sense of connection with the natural world. Owning a pet in the modern world is not without its challenges, however, so it's important to do your homework before you make a final decision.
Whether you buy a cat, a dog, or something else entirely, pets can have a significant effect on your lifestyle and your budget. From food expenses and vet costs through to fencing and insurance, the cost of owning a pet is often much bigger than people think. Let's take a look at what it really costs to be a pet owner in Australia. Once you do the sums and weigh up the pros and cons, you can make the right decision for you and your family.
Pet ownership in Australia
Australians love their pets, and the country has one of the highest pet ownership rates in the world at 62%. There are almost 25 million pets living in Australian homes, which is basically the same as the number of people. If this number seems exaggerated to you, that might be because it also includes fish. You can get a lot of fish in a fish tank!
According to official figures from the RSPCA, dogs are the most popular option in Australia, accounting for 40% of all pets. Cats come in clear second at 27%, followed by fish at 11%, birds at 9%, and much smaller figures for small mammals and reptiles. As you might expect, the cost of owning a pet depends greatly on the type of pet you want.
According to separate figures calculated by Animal Medicines Australia, the cost of owning a dog is the highest by far at $1,475 per year, followed by cats at $1,029. All other pets are cheap to own by comparison, with birds costing $115 per year, and fish costing just $50. Overall, Australians spend more than $12.2 billion each year on pet products and services.
Cost of owning a pet in Australia
Owning a pet is a serious responsibility, and also a lot of fun. Regardless of the type of pet, how big they are, or how fussy they happen to be, there are always costs involved with pet ownership. Some of these costs are ongoing and impossible to escape, such as food and vaccinations. Others are highly variable and specific to each animal and owner, including emergency vet bills, grooming, and insurance.
The vast majority of pet costs fit into one of the following categories:
Pet food – which is largely dependent on food quality and animal size.

Vet expenses – including vaccinations, de-sexing, and emergency costs.

Health products – including medications and nutritional supplements.

Grooming and clothing – for the fashion conscious pet owner.

Boarding – so you can enjoy your holiday knowing your pet is safe.

Insurance – which is highly dependent on age and animal breed.
Pet food accounts for the majority of your expenses, with food for the average dog costing $622 per year and the average cat costing $576. The annual cost of food for fish and birds is much less at $15 and $55 respectively. Vet care comes in at $397 and $273 for dogs and cats respectively, followed by $248 and $159 for health products, $129 and $45 for grooming, and $86 and $80 for boarding.
Pet accessories and fencing can also be a significant expense, especially during the early days of pet ownership when you need to buy things like bedding for dogs or cages for birds. While these costs dramatically reduce over time, dogs and cats do benefit from new activities and toys. Pet insurance is another highly variable expense. Of the 1 in 4 dog owners, and 1 in 5 cat owners who actually have insurance, they can expect to spend $293 and $246 per year respectively.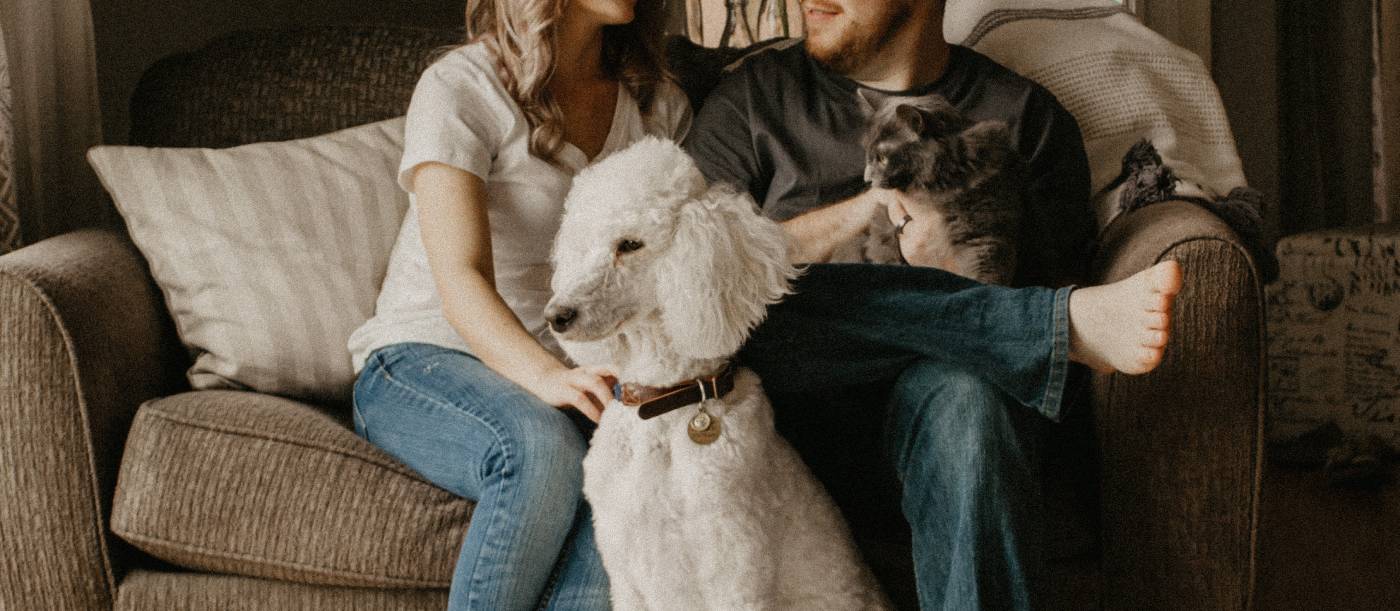 Are pets expensive?
While owning a pet can be expensive, especially if you calculate the costs over a lifetime, an animal companion can add benefits that money can't buy. Along with the joy of living with an animal friend, pets also provide health benefits and are great at teaching kids responsibility. If you're thinking about adding a new pet to your life, it's important to weigh up the associated costs and responsibilities with these real and very tangible benefits.